---
Living near Prospect Park changes your life in more ways than one
---
Constructed between 1865 and 1895, Prospect Park was created by the same landscape designers responsible for Central Park. Decade after decade, this green oasis has given Brooklyn's residents and visitors a chance to go past the urban city and delve into nature itself. Within walking distance of The Deermar, Prospect Park is an invitation to discover 585-acres of astounding green spaces, captivating forest areas, and hypnotizing lakes, waterfalls, and streams.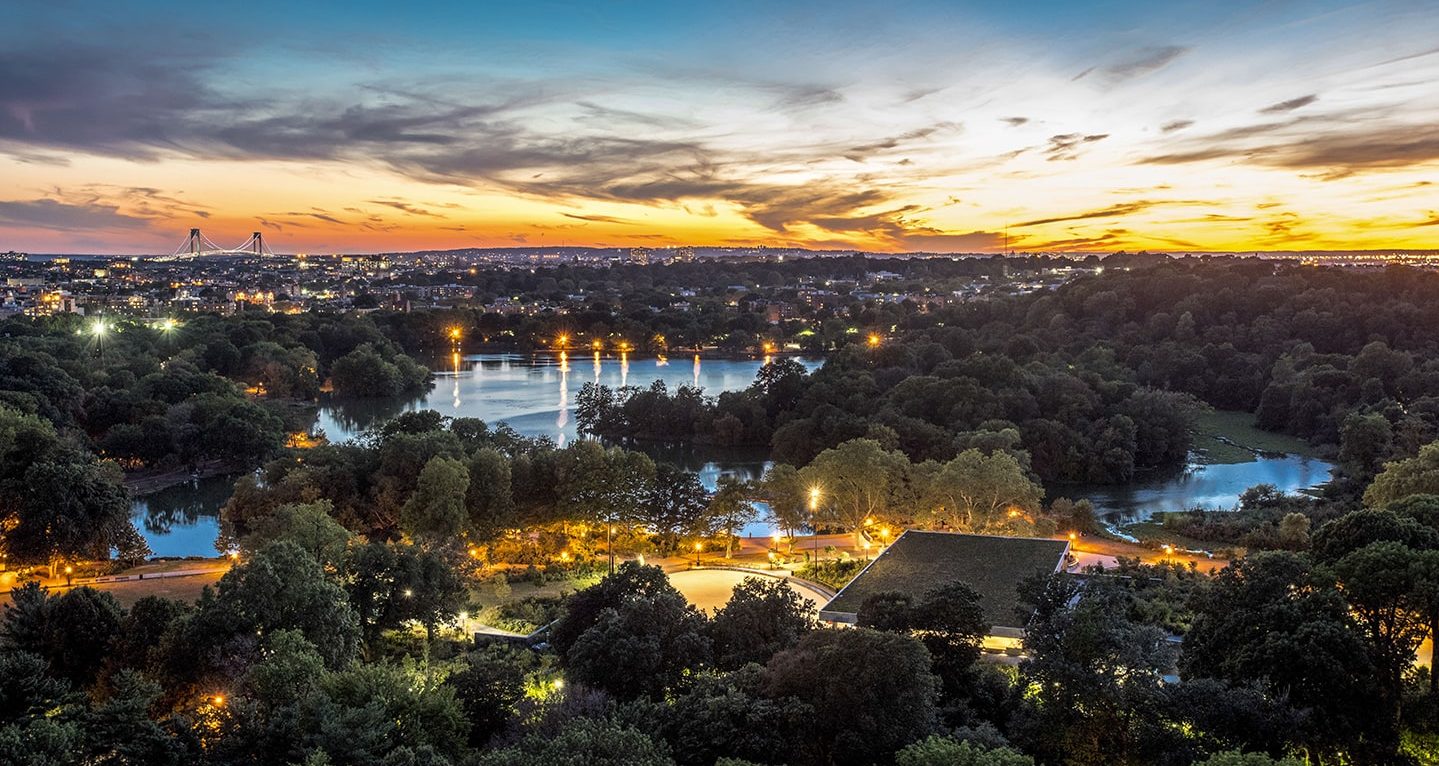 There are many reasons why the park becomes a part of your life when you rent or buy a place in Brooklyn: The summer days resting under the sun, the lush green of the trees, historical sites heightening the scenes of your evening run. The vast array of possibilities and things to do in Prospect Park draws you in, so read on and learn what makes this park unique and why the idea of living near it is highly alluring.
Nature becomes your new backyard
Multiple studies suggest the importance of connecting with nature for human beings. Immersing ourselves in it can improve both our mental and physical health. Living near a park is your chance to make nature a ritual rather than a dream. Everything from birdwatching to hiking is possible within Prospect Park. If you are a nature-loving soul, take one of the trails starting at the Audubon Center and explore the park's wetland, woodland, watercourse, historic forest, or waterfalls. The Long Meadow is a one-mile-long space for relaxation aficionados to find your perfect resting, reading, or picnic spot. 
More of an adventure seeker? Dive into the Ravine District, the park's most rugged and steep terrain. The waterfall running through this area will provide you with a taste of adrenaline without having to leave Brooklyn. And last but not least, why not give yourself some time to contemplate the vast and calm 60-acre lake, which is home to more than 20 species of fish. 
Get your calendar ready; events are coming your way
Living within walking distance from the park makes it the perfect place to attend a concert, a spontaneous drum session, an alfresco food festival, or a movie under the stars. Enjoy incredible performances in Prospect Park's famous Bandshell or partake in lively drum sessions, which are a more than 40-year tradition happening every Sunday afternoon at the Drummer's Grove. Every summer, Brooklyn's communal backyard is also home to the famous and scrumptious 'Smorgasburg' festival, the 'BRIC Celebrate Brooklyn! Festival' happening for the last 40+ years, and the 'Summer Movie Under the Stars' event. As we said, planners and schedules tend to fill quickly when you live near Prospect Park, so get yours ready!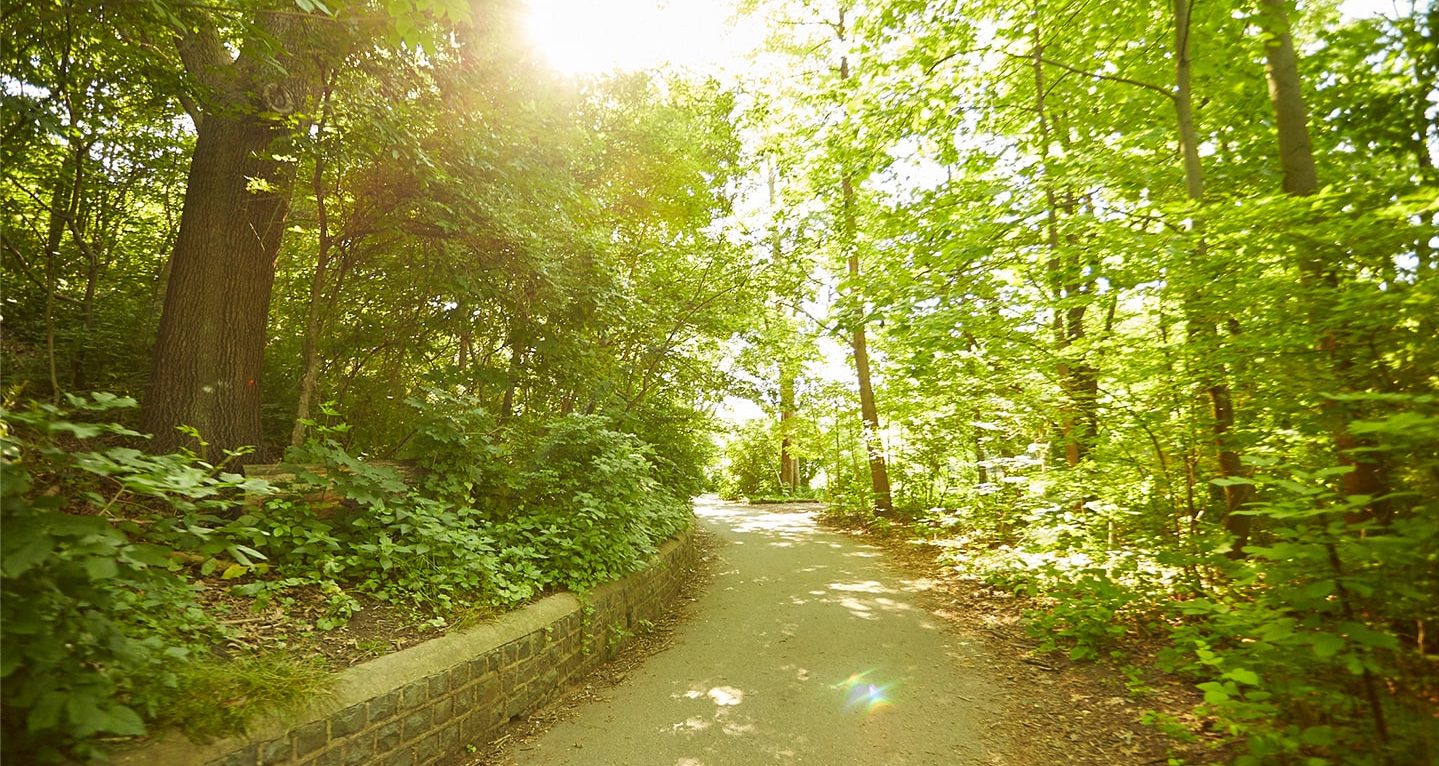 New fitness options on the horizon
Name a sport you're interested in, chances are you can enjoy it in Prospect Park. Brooklyn's green lung has a 3.36-mile circuit perfect for bikers, skaters, joggers, and runners of all levels. Enjoy Prospect Park's fresh air and beat your own personal records amidst trees, nature, and charming greenery. If you're more of a team player, baseball, basketball, and football courts await you in the park's Parade Ground. Or suppose you're into tennis. In that case, you'll enjoy Prospect Park even more because of its hard and clay courts and its very own tennis center situated by the south entrance. The spacious green areas are also the perfect place for yoga, meditation, or simply getting your body moving outdoors. 
Living close to Prospect Park will fill your days with countless things to do. Whether it's exercising in the park, attending concerts and cultural events, or simply de-stressing and taking a break from your routine, Prospect Park has something for you. 
Explore our take on living near Prospect Park and imagine how nature can weave into daily life when your home is within walking distance of Brooklyn's green heart.